Step One: Photos and Choosing A Size
I work from photos provided by you. The detail in the final portrait depends of the quality of your original photos. Mail or email several photos. JPEGs or PDFs are fine. Please indicate which pose shows off the personality and which represents the correct colouring. Pictures taken in natural light outdoors are best. All photos will be shipped back to you. Choose the size you would like – 12 x 16 inches or 8 x 10 inches. Custom sizes are also available. Orders are based on a waiting list, so if you have a special occasion in mind, let me know.
Step Two: Sketches
Before starting the portrait, I will email you several sketches based on your photos for you to choose from.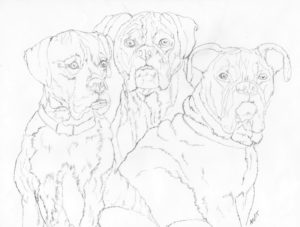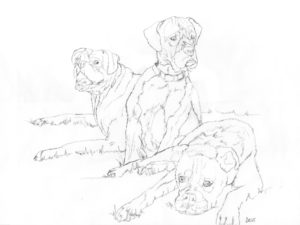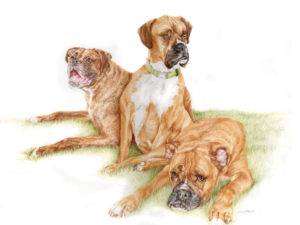 Step Three: Deposit
Once you pick a sketch and give final approval a $50.00 (Cdn) deposit is required.
Step Four: Delivery
Your final portrait and photos will be mailed. You will also receive two free, printed, colour notecards of your final portrait or a 5 x 7 inch print. Additional cards and prints can be ordered. Final payment is also required at this time.
Promise Notecard
This free option is ideal when your gift is needed quickly. A Promise Notecard is a black and white sketch based on the photos you send me. The sketch is printed on a notecard (with envelope) and will be mailed to you or the recipient of the final portrait. It lets the recipient know that their portrait is being created for them.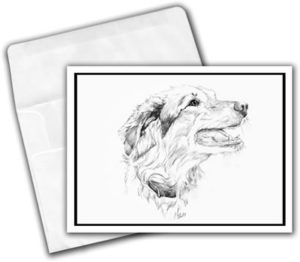 Gift Certificates
An excellent choice if you're considering a gift for a friend or family member. They'll be able to select the pose and media for their portrait. It's also a great idea for a last-minute gift. The gift certificate has space for a personalized message from you. It can be mailed or emailed to you or the recipient.